---
---
2" x 3.5" - Standard
2.17" x 3.35" - European
1.75" x 3.5" - Slim
1.75" x 3"
2" x 3"
Full Color Both Sides
Full Color Front, Grayscale Back
Full Color Front, Blank Back
Rounded Corners - Corner Radius 0.25"
* Not available for all paper stocks
14 pt. Gloss Cover
14 pt. Uncoated Cover
16 pt. Premium Matte Cover
24 pt. Trifecta Green with Velvet Finish
35 pt. Trifecta Pearl with Kanvas Texture
38 pt. Trifecta Black with Velvet Finish
38 pt. Trifecta Red with Velvet Finish
38 pt. Trifecta Blue with Velvet Finish
100 lb. Recycled Matte Cover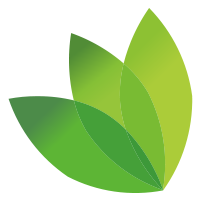 Recycled paper option available.
Sleek and chic, business cards are the quintessential tool for the enthusiastic networker. Attract potential clients and grow brand recognition with show-stopping business cards at the lowest prices imaginable!
Choose our Gloss stock for a beautiful shine or one of our Matte stocks for a more subdued and vintage look. For truly luxurious cards, we're now offering our Trifecta ultra thick, triple-layered paper!
Designing an appointment card or want to write on the back of your card? Choose the 14 pt. Uncoated Cover for a writable surface.
For the 14 pt. Gloss paper stock, a High Gloss UV Coating will be applied to the color sides, unless High Gloss UV Coating Front Only is selected. High Gloss UV Coating will not be applied to the back if you select Grayscale Back or Blank Back. High Gloss UV Coating makes the products more durable, so your postcards will last longer. You cannot write or print on products with High Gloss UV Coating.
Our High Gloss UV Coating Front Only option may produce variation in color and brightness between the front and back of your product.
Please note that due to the fact that we print in large volumes, different paper types may have different quantity options
Most popular business cards: 2" x 3.5" Full Color Front/Full Color Back printed on 14 pt. Gloss Cover
---